Teddi Primary School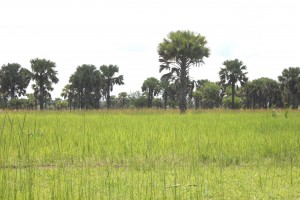 Teddi Primary School is a rural school, nestled off a dirt road in the heart of the Amuru district; one of the nearest towns to the school is Gaiya Parish – a 1.5km walk away. Although the school attracts children from many surrounding villages, most pupils come from Gaiya Parish.  Overlooking a picturesque rocky landscape, the school has plenty of open space which the school committee kindly donated to the newly-established school garden group. Since starting the project in March 2015 with 3-year funding from the Bestseller Foundation, our livelihoods team has been working with the group members to develop a work-plan, write up the group's constitution, and prepare nursery beds. Whilst the group has been establishing the garden and planting crops, our team has been training the group in best agricultural practices to maximise crop yields, and develop practical skills which the farmers can apply to their personal fields.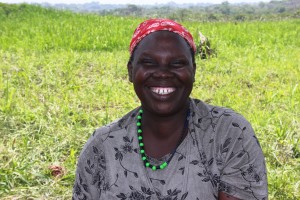 The parents of Teddi Primary School have been extremely supportive of the project, and have been eager to get stuck in. Maxwell, the chairperson of the school's PTA, decided to join the farmers' group after attending the project launch: "I got so interested – so I came for sensitization and we then formed our group. AR have their staff who are constantly on the ground, on a weekly basis always come, and trustworthy because you always do what you say you will do. For example, you promised hoes, and you brought them."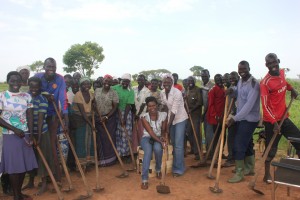 This sentiment was echoed by Vincent whose 7 children attend the school: "When I joined, I thought Babra's (our agricultural officer) plan was good- it convinced me, working together as a school and community is good. I really like working together as a group and learning through our activities; that's a good plan for us. Babra promised to come back and she did". Remaining accountable to the communities we work with is extremely important to us, and we are grateful that we have gained a strong and trustworthy reputation amongst the parents at Teddi Primary School.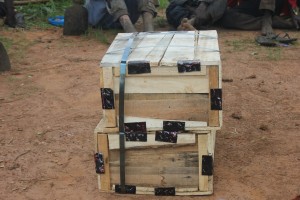 Although Maxwell does not yet have any children, Maxwell knows the importance of developing good agricultural skills to support his family: "Based on the status on Uganda, the economy is dependent on farming and getting involved in this group, I will learn a lot in learning to make me self reliant, and when I have a child, I will able to care for him or her." Moreover, Maxwell is hoping to use his position as the chairman of the PTA, to ensure that a portion of the group's crop yields are used to benefit the school's children: "Moving forward, I want us to contribute some crops towards school feeding." Providing children with a hearty mid-day meal will no doubt do wonders for the children's concentration in class, and energy levels after their long walks to school!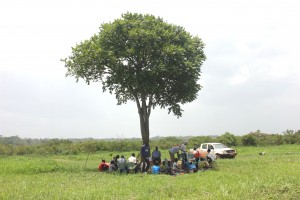 However, the school garden at Teddi has become about more than simply learning new skills, and increasing incomes. One parent, Teresa has three children at the school: Ronald (12), Brian (10), and Francis (6), and they live together a couple of kilometres away from the school. Teresa is a farmer and although she is keen to increase her agricultural knowledge to boost her profits so that she can pay school fees and invest more in her own garden, Teresa is also grateful for the increased sense of community cohesion which the group has brought about: "Being in a group, you don't just come and work, you share experiences, and problems with one another- in a way, you find solutions together."  Fred, another parent,  agrees with Teresa: "I was interested in this group because of the project design – it is actually helps us parents, and the children to learn about the agricultural sector. Based on the training, it is helping to build a relationship between themselves as parents – we spend more time together."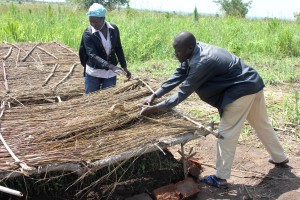 Ultimately, most parents' hard work in the gardens is motivated by their desire to support their children; dedicated parents like Fred want the very best for their children, and being part of the garden group is enabling them to help their children in several different ways: "my knowledge will be passed on. Children always look at what parents do – they can follow my example with what I do in the garden. Being in this group is increasing my involvement in their education because I am here at the school to monitor them, and I intend to use my profit for fees and for their future. It will [be] good for the children to see practically how farming is done, make them look at it as something important – not as punishment, bur rather, it is the backbone of Uganda." Another group member, Vincent is in agreement: "because of the garden, I come to school more and I am worrying less because money won't be so much of a problem anymore".
As you can tell, the garden group at Teddi Primary School is a committed and hard-working one, and we are delighted to be able to work alongside this community so that parents are better placed to support their children's education. In the coming months, the livelihoods team will also be mobilizing student garden clubs, which will provide students with the opportunity to learn agricultural skills, and build their business acumen through selling their produce. We hope to empower Amuru's children, and fill them with the confidence that they can build a bright future – all by themselves!