This year, we are looking to build on the successes of our existing programmes. We also have a number of exciting new projects which require funding. This is some of the work we are currently fundraising for:
School Demonstration Gardens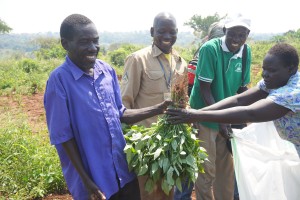 In northern Uganda, we run a school garden programme to address low quality primary education, food insecurity and poor agricultural productivity. At the moment, many students find it difficult to concentrate in class because they are hungry, and many parents find it difficult to grow enough food. We work with school communities to establish parent-led gardens and give agricultural, marketing and financial training. Profits from produce are split between the school, a group development fund and group members, and eventually the project becomes self-sufficient so our help is no longer needed. We would love to expand this successful community-led programme to further schools in the region.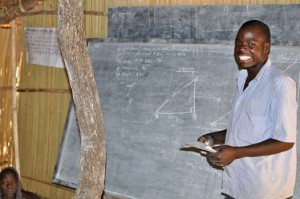 Teacher Training
We have been supporting Lutuk Primary School in Nwoya District, Uganda for many years. As a community school, it receives no funding from the government and is run by local community members with little external support. Currently, none of the teachers at the school are formally trained except the Headteacher. As such, we are training three teachers to help them improve their teaching methods and boost their confidence as educators.  Providing teachers with adequate training has a direct impact upon pupils' attainment. We have already secured £1,000 towards this from a very generous donor, but are yet to secure the remaining £733 which will support these 3 teachers with the costs of their final year of training and examination fees.
Alternatively, you could choose to support us with our unrestricted fund –
If you would like to support us with any of the projects above (or unrestricted) and would like more information, please get in touch with us at info@africanrevival.org or 020 8939 3190. Thank you.