We have been creating bespoke partnerships between UK schools and schools in Uganda and Zambia for almost 10 years through our Schools Linking Programme.
In 2016, we are on the look-out for even more schools up and down the country that would like to partner with schools in Uganda, Zambia, or South Sudan – and take on exciting fundraising activities in their local community for us of course!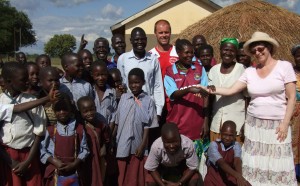 Activities may include exchanging letters, access to a variety of assemblies, case studies and lesson plans, as well as support with all manner of fundraising events, from cake sales and non-uniform days to sponsored runs and concerts! Watch this space for downloadable lesson plans, fundraising activities, sponsorship materials and much more!
You can also read our Introduction to the African Revival Schools Linking Programme for more information.
Long Ditton St. Mary's, a Junior School near Surbiton, has been partnered with their school, Kaladima P7 in northern Uganda, through African Revival since 2006. Joan Mayhew, Music Specialist at St. Mary's has this to say about their link: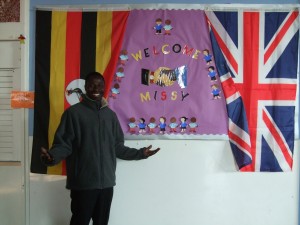 "The link with Kaladima P7 school in Uganda has had an enormous impact on our school.  It is so important for our children to understand how people live in different parts of the world.   They have responded fantastically to various fund-raising initiatives for the school – by holding cake sales; garage sales; doing sponsored events and holding competitions."
"These initiatives have helped to provide a laptop and solar panel for the school, scholastic equipment – and helped start up a 'poultry project' in Kaladima – which we hope will be self sustaining and provide more funds for the school."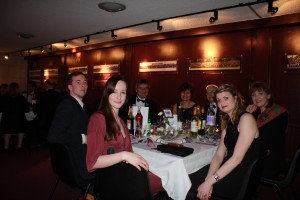 We are also thrilled to announce that the Young Chamber student group at Invicta Grammar School in Kent have adopted African Revival as their Charity of the Year 2015-2016! The group are already holding exciting fundraising events for us including a Burns Night Supper and Royal Ascot Race Night – you can read more about this new partnership here.
When your school is linked with one of our partner schools overseas, you'll receive regular photos and updates about the impact of your school's fundraising on the students, parents and teachers at your partner school – like this one for Lutuc Primary School in Uganda!
Interested in getting your school involved with linking and/or fundraising?  Call us on 020 8939 3190 or e-mail info@africanrevival.org for more information on how you can help support the amazing people we work with in South Sudan, Uganda & Zambia!