Anaka P7 Primary School
Anaka P7 Primary School is one of our model schools – meaning that the standard of the school is now so high that it needs little external support in order to thrive. Over the years, we have worked hard together to achieve this status, helping the school to excel as much as possible. Anaka holds a particularly special place in our hearts, as it is one of the very first schools African Revival worked with, and we have been delighted to grow and develop with the school through the course of our partnership.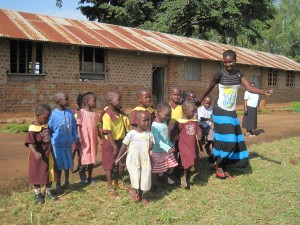 Conveniently located just opposite our field office in the bustling town of Anaka, the school is situated along the main road through the town, in northern Uganda's Nwoya district. The spacious school caters for students from P1 all the way to P7. In 2012, the school also expanded to include Anaka Early Childhood Development (ECD) Centre, which we are currently working with as part of our jumpstart! nursery education programme. The well-maintained school grounds includes locally-produced swing-sets, a football pitch, flower beds full of bright flowers, encouraging school signs, and bins to encourage students' to keep their school clean and tidy!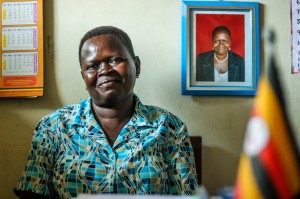 We have a developed a wonderful relationship with the school, particularly the school's beloved head teacher, Lily-Rose. Lily-Rose is an extraordinary woman, and under her leadership, the school continues to go from strength to strength. In fact, Lily-Rose has won the award for the Best Head Teacher in Nwoya District for many consecutive years now. These accolades are well-deserved as Lily-Rose is continually seeks innovative ways to offer her 1,212 pupils (587 boys and 625 girls) the best educational experience possible by encouraging them on a daily basis to pursue excellence in all their endeavours. Recently, the school has introduced a prefect system which motivates children to work hard to be awarded one of these coveted positions; those selected wear the prefect uniform (smart black bow ties) with great pride.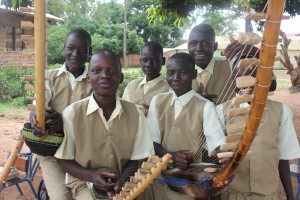 Lily-Rose is a firm believer in nurturing her students' talents and abilities, which is why the school places a strong emphasis on stepping away from university lecture-style lessons, and instead encourages extra-curricular activities including Scouts. Lily-Rose told us "we really recognize that children's gifts are not limited to their academic aptitudes; children are gifted in different ways and we want to give children the opportunity to explore all their potential talents; this will enable them to grow into well-rounded individuals". Anaka P7's students are exceptionally gifted in music and dance; last year, the school's Music, Dance and Drama club were crowned the best club in the Nwoya district. It has been our pleasure to provide the school with costumes and musical instruments to enable the pupil' to explore these pursuits further. The students of Anaka P7 also enjoy having a wide range of instruments at their disposal; many children have an amazing ear for music, and are able to effortlessly play any instrument they pick up, although the xylophone seems to be a particular favourite amongst the students!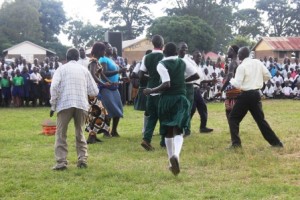 A positive and nurturing environment, Anaka P7 loves celebrating their pupils, and hosted vibrant celebrations to mark the International Day of the African Child in 2015. However, alongside all the joyful festivities, the event also served as an opportunity to discuss important factors which commonly affect children's well-being in the district and cause school drop-outs. Notably, guest speakers addressed the crowd to discuss pressing gender issues including the importance of working together to end child marriage, encouraging female pupils to stay in school through reducing the stigma surrounding menstruation, and the importance of family planning. As strong advocates of gender equality, we were pleased to hear these issues discussed openly with the local community.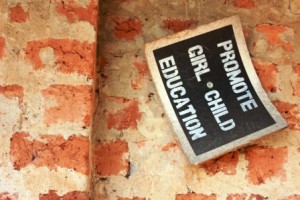 Girls outnumber boys at Anaka P7 which is very unusual for a school in northern Uganda, but is partly due to the school's dedication to promoting girls' education and keeping girls in school. We also recently built changing and washing facilities at the school to help girls better manage their periods, and reduce absenteeism from class during their monthly cycles. Lily-Rose has ensured that there is enough free time in time-tables for girls to bathe and change when necessary, without compromising girls' lesson attendance. Lily-Rose told us: "class absenteeism among our girls has reduced, because they are comfortable at school and don't fear because they have these facilities to help them. That is part of reason of why the dropout rates of girls have been completely reduced here. That isn't the case at many schools where you will often find girls out of school, but not here anymore." Alongside the washing and changing facilities, the school has also held training sessions on how to manage periods, and keep a supply of sanitary items at school so that girls have access to everything they need during their periods.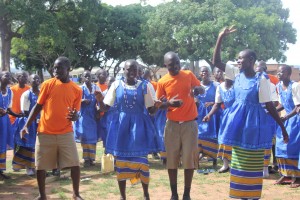 At this school, the pupils are clearly the number one priority, but the school also works hard to build collaborative relationships with the wider community, particularly the children's parents. Most of the children's parents are farmers, and with recent erratic weather attributed to climate change, parents' crop production is frequently negatively affected, reducing their income and leaving them unable to pay their children's school fees. In many schools, children are sent home from school if fees aren't paid but Anaka P7 wants to keep the children in school.  Thankfully, the school has some savings set aside for times like these, and holds regular forums with parents so that they can work together to overcome these challenges. These meetings have helped forge open and positive relationships with the community, which helps to keep the children in class.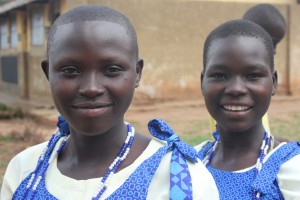 In this environment, the children have everything at their disposal to enjoy a positive school experience, and grow into well-rounded and successful individuals. It has been an absolute pleasure working with this ambitious and innovative school over the years, and we are constantly inspired by this school's excellent leadership which prioritizes pupils' well-being and academic development. As a model school, Anaka P7 is now well-equipped to support and inspire its neighbouring schools to be the best they can be.