Uganda Office
Peter Etabu – Country Director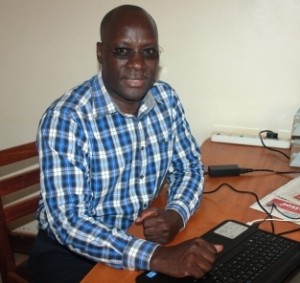 Peter joined African Revival in July 2015, coming from Right To Play Uganda where he was the Country Manager since 2007. Peter has more than 20 years experience working with NGOs, including ActionAid International and Concern Worldwide. In his role at African Revival, Peter is responsible for further developing our Uganda programme, leading the implementation of current and future activities, whilst developing and managing relationships with international and national stakeholders, working towards the overall provision of quality education in northern Uganda. Peter is happy to return to work in the north and to be part the AR team committed to ensuring access to quality education. He spends his free time with his children whom he feels need more attention if they are to develop into their full potential.
Scovia Ekit Opuch – Programmes Manager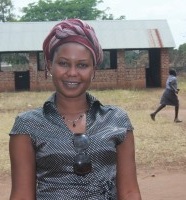 Scovia joined African Revival in 2011 after working with War Child Canada and comes with lots of experience of the challenges children face in education after decades of war, especially in northern Uganda. She loves to work with teachers, not only to improve girl's retention but also to create an environment for them to have the same opportunities as boys. Meeting assertive and confident girls (primary beneficiaries of the girls' sanitation projects) is what she looks forward to. Scovia works to document the progress and impact African Revival has achieved in schools and is very excited about the future. Outside of work, she is studying for a master's degree at Gulu University.
Sam Lakor – Finance and Administration Manager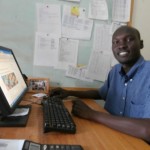 Sam is responsible for ensuring the smooth administration of our accounts. He joined the organisation in 2013 having worked for a number of other NGOs including Save the Children. He ensures all finances are approved and made available so projects can be delivered on time. Sam's work to keep the finances in order helps with the efficient running of the organization and enables us to deliver projects on time and on budget.
Richard Ayella – Education Programme Coordinator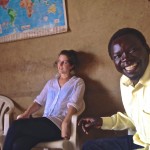 Richard joined us in 2006, and is one of the longest serving members of staff. Previously he has worked as a primary and secondary school teacher, giving him a great insight into the challenges Uganda's schools face. He loves visiting the primary school communities we work with and seeing the progress African Revival is enabling. He is happy to see the region is recovering after many years of war and is excited by the future. In 2010 Richard visited the UK to meet many of our supporters and also to compare the UK and Uganda education systems. He hopes to return again in the future! Outside of African Revival Richard is a keen gardener and spends his weekends growing vegetables.
Monica A. Lamony – Early Childhood Development (ECD) Programme Officer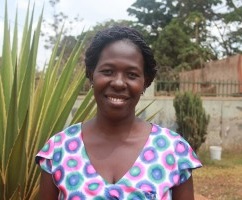 Monica joined us in January 2015. She previously worked with Echo Bravo! – a local NGO in Northern Uganda. A graduate of Makerere University with a Bachelor of Arts with Education, and a Post Graduate Diploma in Project Planning and Management from Gulu University, Monica has managed and implemented an accelerated learning programme that gives a second chance to girls who have previously dropped out of school due to early pregnancies. She brings with her 5 years experience in community mobilisation and sensitisation strategies. Monica also has a keen interest in transforming lives through both formal and non-formal education. Currently, she is working to ensure that the children in Nwoya District have access to quality but affordable pre-primary education. She looks forward to a peaceful society where everyone has access to quality services, especially in education, which open doors to others.
Phillip Oryema – Speeds Schools Coordinator
Phillip joined African Revival in March 2016 to support, train and supervise the facilitators who run our Speed School classes. He started his career as a teacher, becoming Deputy Head Teacher at a secondary school in Northern Uganda. He has a degree in Science Education (Sports Science) from Gulu University. This was sponsored by the local District Government and so before joining African Revival, Phillip spent two years as a volunteer with the local District Government Education Department to give something back, before moving back to paid work in his new role with African Revival.
Lucy – Speed Schools Supervisor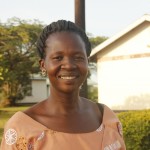 Lucy joined African Revival in March 2016. She supervises our 15 facilitators who teach in Speed School. She also supports the parents groups at each Speed School, makes sure Speed Schools have learning materials, and collects data on pupils enrolled in Speed School. Before joining African Revival she worked at Watoto Baby Home, caring for children aged 0-3 years.
Vincent Komakech – Construction Project Coordinator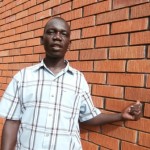 Vincent joined African Revival in 2013 having previously worked for the Norwegian Refugee Council in Gulu. He coordinates all construction activities for us and is directly responsible for the school environment element, with a strong focus on construction projects.  In 2013, Vincent worked to design a model classroom for Lutuk which he believes to be the best classroom in any rural northern Ugandan school. In the future he hopes to work closely with ARUP to design African Revival's future model schools. Outside of work, Vincent is a member of the Planning and Development Committee for his local church.
Jackline Kitongo – Livelihoods Project Coordinator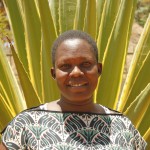 Jackline joined African Revival in April 2016 and is responsible for implementing our School Demonstration Garden project. Before joining African Revival, Jackline worked for two years as a Programme Coordinator for Women and Rural Development Network, running livelihoods, gender equality, and agribusiness projects. She is passionate about women and girls' empowerment and her dream is for women to be empowered holistically – at home, at work, financially, and politically. She has a BSc in Agriculture from Uganda Martrys University.
Bosco Onyai – Agriculture Project Officer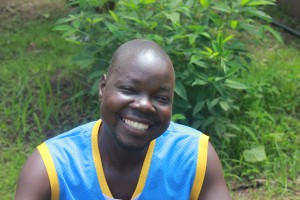 Bosco Onyai has been working with African Revival since 2014. Bosco is from the Nwoya district, but moved to Amuru with his wife, his son (aged 5) and baby daughter to join our Livelihoods team working on our School Demonstration Gardens programme. Bosco attended agricultural college, where he obtained a certificate, and then diploma, in Agricultural Practice, before working for several agricultural organizations including the Amuru District Farmers' Association. Bosco loves his job; his favourite aspect of his role is working in the field alongside the community- he has a real heart in particular for underprivileged and vulnerable communities. Outside of work, Bosco is an avid football fan, and enjoys getting to know older members of the community, to benefit from their wisdom.
Patrick Ocaka – Agriculture Volunteer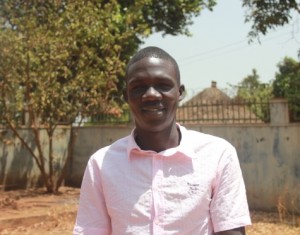 Patrick completed a six-month internship at African Revival in 2014 before joining the team full-time in January 2015, based at the field office in the Amuru district. Patrick is passionate about agriculture, and is delighted to be currently working on our Bestseller project where he is instrumental in ensuring the smooth implementation of the programme, through providing administrative and technical support in the field. Coincidently, Patrick's primary school teacher was actually our education co-ordinator Richard, and even he even met African Revival's founder (Tony Allen) on several occasions as a child! Outside of work, Patrick enjoys reading novels, watching football, and attending church gatherings.
Sophie Hicks – Fundraising & Communications Field Officer
After graduating from Durham University with a degree in Philosophy, Sophie travelled to Tanzania to volunteer and climb Mount Kilimanjaro. Following a teaching placement in Istanbul, she travelled back to Africa to intern with a charity in Togo for 8 months. She is very excited about working for African Revival, meeting the team in Uganda and contributing to the organisation's projects. She is also looking forward to exploring Uganda and discovering everything Gulu has to offer – especially the yoga and hip-hop classes! After her placement, Sophie hopes to do a masters degree in International Development and pursue a career in the same field.
Wellborn Loum – Office Assistant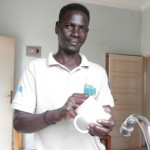 Wellborn joined us in 2009 after three years' service with SPRING. He is a valued staff member who ensures the office is opened in time and closed after work.  Wellborn welcomes all visitors to the African Revival office. He always introduces himself and directs the visitors to the appropriate member of staff. He is happy to see African Revival expand its operations in the region and he hopes for a brighter future. Outside of work, Wellborn is a keen mechanic and carpenter, spending his weekends repairing motor bikes and making furniture.
Tonny Oyat – Driver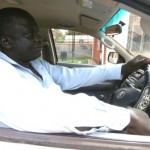 Tonny joined us in 2008 and is the second longest serving member of staff. Tonny previously worked for a member of parliament in Gulu Municipality. He has great experience driving on Northern Uganda roads and loves his job. In 2010 Tonny entered African Revival folklore whilst driving our founder and some trustees from Murchison Falls National Park to Pakuba Air Strip in record time to catch a flight they were running late for using his local knowledge. Outside of African Revival, Tonny normally takes his children to see his wife, a primary school teacher, who works 20km outside of Gulu.