Zambia Office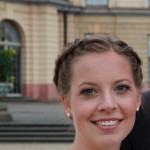 Julia Mackay – Programme Manager
Julia joined us in April 2013 as a fundraising and communications volunteer and became Programme Manager in November 2013. Since then she has been working in partnership with the Kalomo District Education Board (Ministry of Education) to implement construction projects at 14 schools in the district. Julia manages infrastructure projects, notably supervising the build of classroom blocks, latrines, teacher's houses as well as a borehole. Together with the former Programme Manager Lois Cochrane, she initiated a literacy programme which targets 10 schools and a teacher training programme supporting 20 community teachers at college over the next three years. Julia has previously worked for the German Development Service and volunteered in a boarding school for disabled children in Southern Zambia. Outside of AR Julia enjoys reading, travelling and gardening.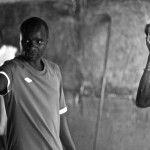 David Moono Sangweni – Construction Supervisor
Dave, as he is fondly called at the office, joined us in 2006 when African Revival was first starting out in Zambia. He initially joined the organization as a carpenter and driver until 2010 when he was promoted to t Construction Supervisor. He is the longest serving staff at the Zambian office. David has exceptional driving and community mobilising skills and traverses the Kalomo terrain with ease. He is also very good with craft works, to the point that most welding works for projects are done by him. In his spare time, he does some carpentry and he also happens to be a very committed member of his church where he is an Assistant Pastor.